Resources for this website provided by The Mothership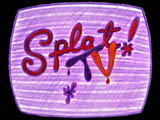 There is NO nudity or sexual imagery here. This site DOES offer high quality images of VERY attractive women, in VERY funny setups, getting VERY messy. (that's messy as in SLAPSTICK)
You must be 18 years of age to view its contents.
&copy 2003 - Splat!TV